jcMotion Publishing is digital publishing platform
Through our online bookstore and iPad app, we provide quality e-literatures, e-books and e-lectures. The School's professors and lecturers, and its strong alumni network in the media and communicaiton field publish articles and books, as well as organize public lectures that are pertinent to the society on a regular basis. Supplemented by multimedia formats, the excellent contents produced by jcMotion not only connect the School and the society, but also open up a lively space for dialogue among people from all walks of lives.
Three series of publications have been launched in 2013, including Hong Kong Culture and Society series, the "Pop" Monographs and the Student Award-winning Paper collection
香港中文大學新聞與傳播學院運營的電子出版平台jcMotion Publishing,以網上電子書店及iPad App, 提供高品質的電子文獻、電子書以及電子講座。學院教授、講師和傳媒界強大的校友網路,定期出版具有社會價值的文章、書籍,以及舉行公開講座。jcMotion推出的精彩作品,輔以多媒體形式,連繫學院與社會各界,開展活潑的對話空間。
2013年,我們已出版會三個系列出版刊物,包括獲獎香港社會文化系列、普及文化讀本、以及學生獲獎論文集。
香港社會文化系列:
本系列從本地會議和工作坊中,收編香港學者的最新研究。這些研究以跨學科的角度去審視和探討香港文化及社會現況。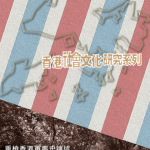 The "Pop" Monographs:
No all studies termed academic are dull, especially when it comes to media and popular cultural studies. Based on empirical research and written in readable and accessible styles, the series features urban popular cultural scenes such as street dance, café culture, rock music, etc. It consists of observations of everyday life with academic eyes. Explore the intriguing side of "academic" research here!
普及文化讀本:
學術研究並非一概冗長乏味,很多時也有引人入勝的地方,尤其是媒體及流行文化研究。通過實證研究及深入淺出的論述,此系列帶領讀者遊走城市中各式各樣的普及文化場景,如街道舞蹈、樓上咖啡室、搖滾音樂等;以學術眼光,從尋常社會生活中,發掘不尋常之處。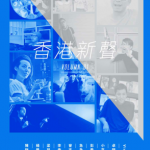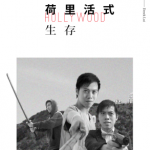 The Student Award-winning Paper collection:
As a collection of award-winning research from the School's outstanding research students, these papers attained international recognition in peer-reviewed conferences—ICA, NCA, AEJMC, WAPOR, IAMCR and the like. Go through the pieces and be inspired!
(Available in English only)
學生獲獎論文集:
本學院的研究生,在國際學術會議中,如ICA、NCA、WAPOR、IAMCR等,榮膺各個獎項。此系列展示學生精心之作,以供青年學者參考切磋。
(只提供英文版本)